It's not what you say,
it's what you do.
Making Accounting Marvels.
CUSTOM CMS DEVELOPMENT/ WEB
Website
Technology Solutions Businesses.
CUSTOM CMS DEVELOPMENT/ WEB
Website
Create your dream home.
VR APP / MOBILE
Publishing
Web Services Integration.
Web Development
Publishing
Projects
If you run an E-commerce Store, don't look anywhere else.
VR APP / MOBILE
Publishing
An innovative virtual reality application.
Tourist platform you were searching for.
ACG - we shape a better world.
Enlisting publishers for the VR revolution.
We joined forces with The Economist Media Lab and Visualise to tackle the exciting challenge of designing a VR news platform for iOS, Android and Gear VR. We learnt a lot from both teams and together we came up with new VR app design workflows that impacted the entire industry.
Deliverables
Branding
UX Design
UI Design
More about this project.
Watch our talk at the British Museum.
We're ready, let's do this.
We reply to everyone right away. See for yourself.
NEW BUSINESS
alex@kickpush.co
SAY HI
hello@kickpush.co
Klaviyo.
Our clients achieve the best outcomes by harnessing our experience, innovation, and expertise, so we can develop a tailored solution to reach their goals. Our honest and transparent approach is often commended and continues to form the base on which our client partnerships are built. we help businesses to own their marketing, and give the tools, technology, and guidance they need to grow faster.
DO YOU WANT TO TAKE KLAVIYO INTEGRATIONS ?
YEP.
We're ready, let's do this.
We reply to everyone right away. See for yourself.
NEW BUSINESS
info@sds-ks.com
SAY HI
info@sds-ks.com
BEE GREEN WORLD
We joined forces in collaboration with the Bee Green World we add some extra future that our partnership asked for, we maintenance the BEE GREEN WORLD website in general, and it's our pleasure that they are very satisfied with our work.
Our innovative virtual reality technology creates a modern and environmentally friendly approach to traditional house building: individual design ideas, a photorealistic 3D tour and a virtual try-out-living. Within our Bee Green World you will find a large number of sample houses from which you can create a digital prototype of your new dream house – all the while remaining comfortably on your couch, which makes this type of house construction particularly energy efficient.
Deliverables
Branding
UX Design
UI Design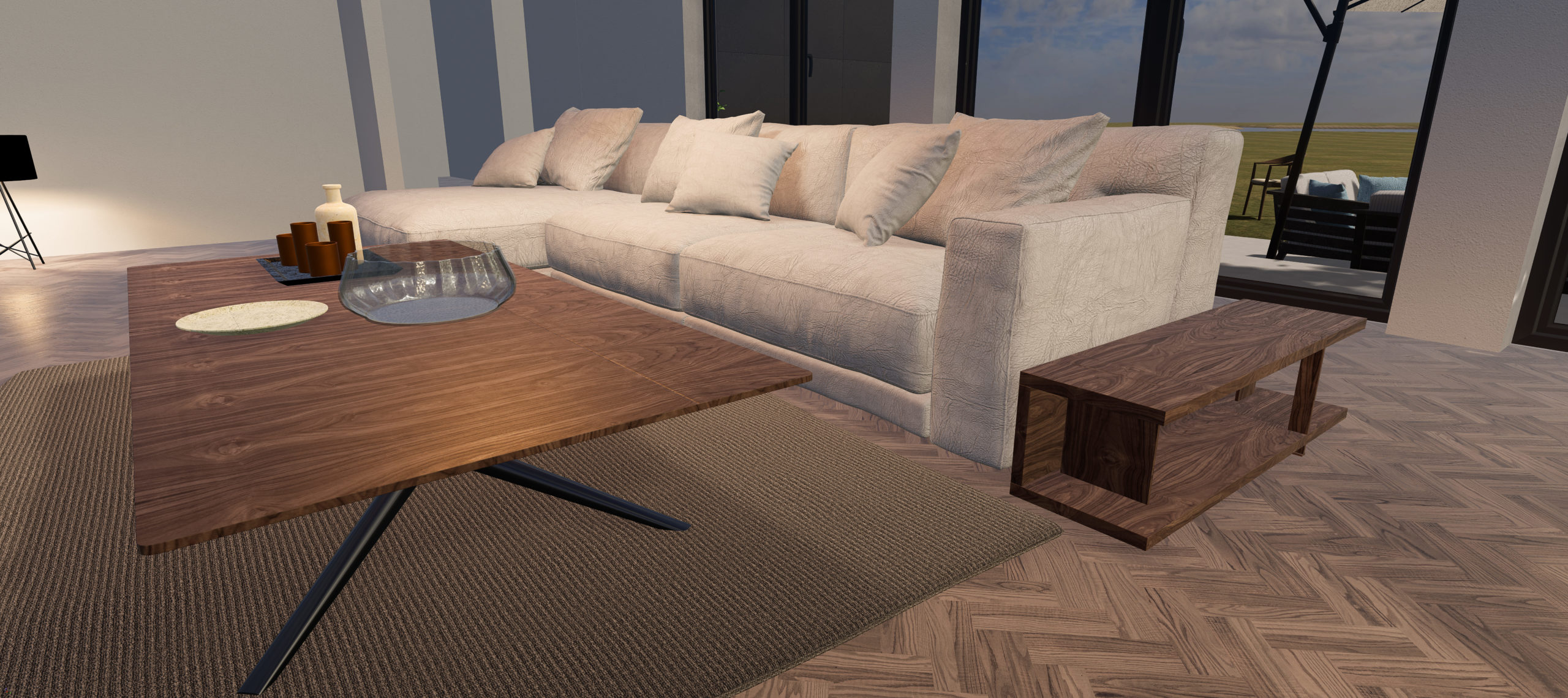 Check out Bee-Green website
READY TO TAKE OUR SERVICES ?
YEP.
We're ready, let's do this.
We reply to everyone right away. See for yourself.
NEW BUSINESS
info@sds-ks.com
SAY HI
info@sds-ks.com
Virtual Reality SDS.
If you're looking for a real estate market leader for 3D real estate virtual tours and showings, SDS is the name you're looking for. SDS provides real estate professionals a DIY marketing system, which includes 360-degree real estate virtual tours.
SDS offers branded 3D 360-degree real estate virtual tours and integrated floor plans. Our product and service is easy-to-use, affordable, powerful and puts the real estate agent or broker at a competitive advantage by getting them more potential clients, improving their brand image, fulfilling the demands of their clients and giving them an incredible home buying and selling experience. Our work with the Virtual reality (VR) In the most obvious sense, it's powerful because it allows us to get up close and personal with certain products.
Deliverables
Branding
UX Design
UI Design
We're ready, let's do this.
We reply to everyone right away. See for yourself.
NEW BUSINESS
info@sds-ks.com
SAY HI
info@sds-ks.com
WeBuild
WeBuild is a professional Theme, It is a complete solution for both Employers and Candidates offering different job layouts. It has all required tools and modules to create super fast responsive website. Great variety of numerous layouts and styles allows to create different structures and satisfies any specific requirements.
WeBuild will help you draw attention of visitors at first sight.
Themes
Themes are a free designed web, that we can use to build a project in a webpage, our themes allow users to change the look and functionality, without altering the core code or site content. Themes allows to craft almost any imagniable and unique design.
Plugins
Webuild allows users to extend the features and functionality of a website or blog, to tailor their sites to specific needs.

Mobile applications
Your site will always look sharp and utilize 100% of screen estate on every device. WeBuild, is responsive, has 3 individually customizable display modes: for desktop/laptops, tablets and phones.
Feratures 75+
WeBulid Features has become popular thanks to multiple benefits it brings to a business projects.
The structure of WeBuild has the ability to assign multiple categories to posts, and support for tagging of posts.
Automatic filters are also included, providing standardized formatting and styling of text.WeBuild(CMS) posts can be edited in HTML, using the visual editor, or using one of several plugins that allow for a variety of customized editing features.Our features can help you create and run a site and we will mention some of theme, Intuitive Dashboard, Responsive Themes, Powerful Publishing Tools, Publishing Controls, Built-in SEO Tools, Social Media Integration,Content Staging,Security,Support.
Drag&Drop Built-in BlocksCreate a flexible visual layaout with drag and drop objects capabilitites for easy organization, no coding skills needed.
If the default set is not enough you can always add your own custom blocks.
Limitless stylingGrapesJS implements simple and powerful Style Manager module which enables independent styling of any component inside the canvas. It's also possible to configure it to use any of the CSS properties.
Responsive design GrapesJS gives you all the necessary tools you need to optimize your templates to look awesomely on any device.In this way you're able to provide various viewing experience. In case more device options are required, you can easily add them to the editor.
The structure always under controlYou can nest components as much as you can but when the structure begins to grow the Layer Manager comes very handy. It allows you to manage and rearrange your elements extremely faster, focusing always on the architecture of your structure.
Asset Manager
With our Asset Manager is easier to organize your media files and it's enough to double click on the image to change it.
Proffesional plugins includedOur developers added extra features to make your page building easier and better. We added extra blocks to fulfill your needs.
Blocks added: Image, Google Map, Posts, Events, Newsletter, Video, Text with image, Hero image, Cool Card, Cool Card(small), Slider, Custom Code, Space, Projects, Toggle, Toggle-content, CountDown, GalleryList, Vertical Card Item, Card With Icon, Swiper, Swipper Item, Tabs.
Reveal animations when you scroll.
Your page looks alive when you use animation effects. We added 7 types of animation that you can use them in whatever element you want
We're ready, let's do this.
We reply to everyone right away. See for yourself.
NEW BUSINESS
info@sds-ks.com
SAY HI
info@sds-ks.com
Visit Kosovo
We have been trusted in developing the tourist web application for our beloved country Kosovo. At first it was supposed to be on existing CMS but we decided to go all the way into developing a custom CMS, knowing that many of the CMS's don't offer Albanian language support, and wanting to provide an authentic experience for the users we developed WeBuild. The project is hosted on ASHI national servers which is a must for all government web applications, this also helped us better understand government servers and Linux systems in general.
WeBuild allows users to use numerous different and beautiful themes already finished by our dedicated team, edit basically everything on your page, add your pictures simply by drag and dropping, and check on your Google analytics so that you know which of your posts are doing better and many more features, more about WeBuild will soon be displayed in our website.
Please visit https://visitkosovo.rks-gov.net/ and share with us your impressions on whether you like it and/or what could have been done better.
A very big thank you to all the people that have supported us in this exiting project which has taught us so many more things about our beautiful Country.
Deliverables
Branding
UX Design
UI Design
Check out Visit Kosovo website
READY TO TAKE WEBUILD ?
YEP.
We're ready, let's do this.
We reply to everyone right away. See for yourself.
NEW BUSINESS
info@sds-ks.com
SAY HI
info@sds-ks.com
Web Services
We know that your website is how the world perceives you, so it must be attention-grabbing and striking. Expect nothing but perfect from us because we are the trusted source of usFurthermore, our Front End & Backend Developer Team can quickly redesign your existing website into a worthy artifact! We are here with the inspiring innovations for many recognizable brands.Our motive is to bring you a powerful website with our customer-centric and creative web solutions.er-friendly and responsive sites beyond any measures.
Deliverables
SEO
Website development
WordPress
Website development
Our priority is to build such websites for you, which generate handsome revenue. We provide such web designs that are fully responsive and device friendly. Based on CMS development, by using content management systems for our custom websites, ActiveMedia's web development team creates attractive websites that act as the cornerstone of your online presence.
SEO - Search Engine Optimization
Search Engine Optimization, is the process of making your site search engine friendly to improve your site visibility for relevant searches. The better SEO services mean the better Search Engine Optimization that leads your site to better visibility and gives more visitor traffic. Our search engine optimization services focus on manual submission for each of your website URLs or webpage. We use the best Google webmaster tool to create a social bookmark and for your website analytics.
WordPress
WordPress is the most popular online content management software on the planet. Is a complete guide to WordPress that covers the basics: installing and configuring the software, using the Dashboard, publishing content, creating themes, and developing plugins.
Web Speed Optimization
There's a connection between page speed and SEO, and it's exactly why your pages need to load quickly. Pages that load quickly appeal to site visitors and help to decrease bounce rate, another indicator to Google whether or not your site is a good one.
E-Commerce Website Development
As an E-commerce web development , we help you grow your business online by building your own online store. Besides offering E-commerce development services we also provide support, we also provide support for local payment gateway integration, logistics management solution and self-service CMS to monitor your sales, add new products and more. Not every business is the same neither their requirements - we understand that. That's why we don't just build websites. Our eCommerce web design services bring value to your business by delivering the right custom solution that your business demands.
Responsive Website Design Services
We provide you to get Responsive web design solutions that make websites and applications smart enough to resize and adapt its content based on the screen size of the device. Thus increasing the development speed, makes the project easy to manage, and increases usability. Our web designers successfully migrate a mobile enabled website into a mobile-optimized website running on iPad, iPhone, and Android devices with easy navigation and better user experience. We ensure our responsive websites are beautiful across multiple devices.
CMS Website Development
We offer a wide range of CMS solutions packed with all the essential features tailored to meet the growing demands, enabling clients to maximize return on investment and streamline business operations. Whether you're a startup or a large enterprise, our CMS company has everything you need to manage content and business data in an organized manner.Our mission is to help our clients achieve significant business growth using our expertise to build long-lasting IT solutions and maintain a healthy relationship with our clients at the same time.
READY TO TAKE OUR SERVICES
YEP.
We're ready, let's do this.
We reply to everyone right away. See for yourself.
NEW BUSINESS
info@sds-ks.com
SAY HI
info@sds-ks.com
ACG
We offer architecture & design consulting and implementation services which begin with research based on the inputs provided by our clients. The outcome of the research phase is that we design frameworks in line with the needs and resources of the client. Our process then moves on to developing a user interface design, which is vital in ensuring that the user feels connected to the product or application. Other critical tasks are identifying process improvements, assessing, and recommending technical frameworks and deliverables like arc/design documents to guide your development team.
Deliverables
Branding
UX Design
UI Design
READY TO TAKE WeBuild ?
YEP.
We're ready, let's do this.
We reply to everyone right away. See for yourself.
NEW BUSINESS
info@sds-ks.com
SAY HI
info@sds-ks.com
Epsilon
With our application Epsilon enables your sales team to see inventory in real time, search customer records, and complete orders for a simpler and more efficient sales process. With important data like customer records, sales order, line items, invoices, payment records, inventory availability, and price levels available at their fingertips, your sales reps are free to provide premier customer service no matter where they are.
Features

Articles

Subjects

Purchases

Sales

Orders

Settings

Accounting Plan

Users
At Articles module you can manage:

- Articles
- Measuring Units
- Manufacturer
- Brands
- Classification of Accounting
- Article Types
- Price List
- Tax Fees
- Projects
- Cost Centers
- Rebate Codes
- Rebate Group Codes
At Subjects module you can manage:

- Subjects
- Communication with a Subject
- Supplier conditions
- Buyer Conditions
- Banks
- Employees
- Payment Methods
- Segments
- Delivery Addresses
- Vehicles
- Locations
Purchase module:

- Import Purchases
- Local Purchases
- Load Types (Load Build/ Tipet e ngarkesave)

Sales:

- Delivery Notes
- Credit Notes

Orders:

- Local Purchases orders
- Import Purchases orders
- Intern Orders
- Orders for internal mo
Settings:

- General settings.
- Countries
- Cities
- Currencies
- Articles
- Subjects
- Purchases

Users

- Users privileges
Accounting Plans:

- Expenses
- Costs
- Revenue
- Equity
- Liabilities
- Assets
We're ready, let's do this.
We reply to everyone right away. See for yourself.
NEW BUSINESS
info@sds-ks.com
SAY HI
info@sds-ks.com